HYDRA joined the JSM INDUSTRIE Group in 2003 to provide a consistent offer to all industrial players in the area. Today it is a key player in industrial maintenance in France.
In 2003, HYDRA had a team of 5 employees. Since then it has been constantly evolving in response to industry requirements and today boasts a team of 33 employees with multidisciplinary skills.
In 2007, HYDRA moved to a building of more than 500m², including 400m² of workshops dedicated to industrial maintenance. This building is equipped with all the necessary equipment and also to carry out all types of maintenance on your industrial buildings.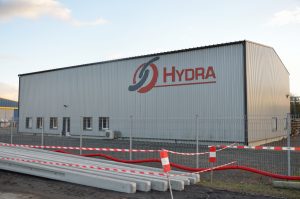 HYDRA also offers a genuine commitment to quality in response to customer requirements. HYDRA's desire to offer a high-performance and sustainable service is expressed through its MASE certification, a management system aimed at the permanent technologies to repair and manufacture industrial, mechanical, hydraulic and pneumatic and continuous improvement of performance in terms of corporate safety, health and environment.
HYDRA provides maintenance for all your production equipment founded on expertise that has been recognised for many years in 4 main areas:
BOILERMAKING
MECHANICS
HYDRAULICS
PNEUMATICS
From the transport of material to the automobile and agri-food sectors, HYDRA will meet all your requirements to create a genuine partnership with you, offering the support of a company recognised in the industrial maintenance sector in France.